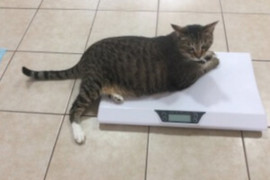 What you need to know if your cat has diabetes
from 1
€ 13.20
(incl. tax)
Description
Diabetes mellitus is a relatively common disease of cats. Treatment of this condition can be both challenging and rewarding. Diabetic cats can lead long, healthy lives if the condition is managed, and there can be periods when insulin treatment is no longer required (diabetic remission). A close rapport between the cat owner and their veterinarian is required for successful outcomes because much of the treatment and monitoring is performed by the owner at home under veterinary guidance.
This webinar will cover what you need to know if your cat has diabetes. Better understanding of the disease and its treatment will reduce your stress and help you to achieve the best long-term outcome for both you and your cat.
Recording from 23.01.2019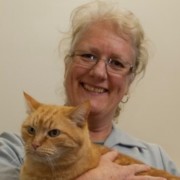 Linda Fleeman
BVSc PhD MANZCVS. Animal Diabetes Australia.
Linda Fleeman is an internationally renowned expert on canine and feline diabetes and has published numerous papers on the management of diabetes in dogs and cats. She runs Animal Diabetes Australia, a clinical service for diabetic dogs and cats in Melbourne and is dedicated to helping promote compassionate and tailored personalised care for diabetic patients. Linda graduated from the University of Queensland and completed a Small Animal Medicine Internship at Murdoch University and a Residency in Small Animal Medicine at the University of Melbourne. This was followed by a PhD at the University of Queensland. She held positions as Lecturer in Small Animal Medicine at the University of Queensland and Senior Lecturer in Small Animal Medicine at the University of Sydney before establishing Animal Diabetes Australia in 2010.
You might also be interested in