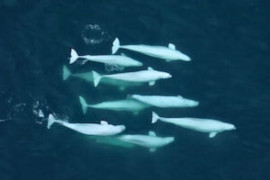 Cancer in Animals
from 1
€ 13.20
(incl. tax)
Description
Animals get cancer and living in the same environment as us human, we can learn a lot from them. In the last 20 years, dogs and cats have become a member of the family and the field of veterinary oncology has made a huge jump in this time and we can now offer the same treatment as humans. In this seminar, we will explore cancer in animals and what we can learn from them as well as how we stage the cancer and give an overview of the therapies that are available for our furry patients.
Recording from 26.09.2019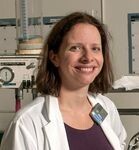 Valerie Poirier
DVM, DACVIM (Oncology)
I was born in Quebec, Canada and graduated from University of Montreal in 1998. I started working at the University of Wisconsin in 1999 where I acquired her Diplomate of the American College of Veterinary Internal Medicine (Oncology) in 2003. From there, I moved to Switzerland and began work at the University of Zurich in 2003 working as a Medical and Radiation Oncologist and acquired Diplomate status of the American College of Veterinary Radiology (Radiation Oncology) in 2006. In 2007 I moved to Australia and joined the team at Brisbane Veterinary Specialist Centre and helped built the first radiation facility for pets in the southern hemisphere. I moved to Guelph, Canada in August 2011 and was part of the Animal Cancer Centre as a radiation oncologist. In July 2015, I moved back to the South Pacific as a senior lecturer in medical oncology at Massey University in New Zealand. I moved back to the University of Guelph in July 2019 where iI am an assistant professor in radiation oncology.
You might also be interested in