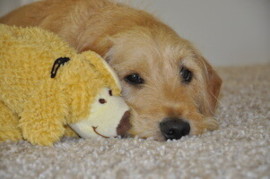 Worms and your Pet - What you need to know
Speaker:
Claudia O'Connell
from 1
€ 13.20
(incl. tax)
Description
Pets are an important part of the family. However, we cannot always control what they do, but we can control and prevent an unwanted disease from worm burdens. Unfortunately our pets can easily pick up a number of different worms which can easily be transferred to other family members, especially the kids! Knowing which worms they can pick up, how they can pick them up, how they are spread to pets and people, and how we can prevent this is important so that we can protect the whole family from unnecessary disease or harm. This webinar aims to briefly describe which worms may affect you pets and what effects these worms can have on your pets. How these worms can be spread to people and other pets and an overview of various options that are available to you to prevent any worm burdens with your pets lifestyle in mind, helping to protect the entire family.
Recording from 30.01.2018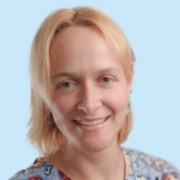 Claudia O'Connell
Veterinarian & Practice Owner, (B.V.Sc., Dip.M.R.C.V.S., MANZCVS (Small Animal Surgery))
Dr Claudia O'Connell (BVSC, DipMRCVS) is a veterinary surgeon practicing in Denmark, WA. Dr Claudia qualified in Zimbabwe over 20 years ago and quickly attained British International recognition of her qualification. Dr Claudia has worked in Africa in general practice and with large game wildlife, England in general practice and alongside surgical specialists and dermatologists and now runs her own practice in Australia after being Head Vet of RSPCAWA for a short period of time. She offers a wide knowledge of the common and not-so-common problems that pets may present with. Dr Claudia has a keen interest in the general well- being of her pet patients and feels the more the owner knows and understands the better we can all look after the pet. Dr Claudia is currently studying towards the Australian Small Animal Surgery specialization Membership Exam and the British Small Animal Dermatology Certificate.
You might also be interested in